50GPM UV zuiveringssysteem voor waterdink
UVsterilisatie golfband vooral tussen 200 nm en 300 nm, de band van 253,7 nm is het sterkst te steriliseren. Wanneer allerlei bacteriën en virus in water of lucht door de UV-stralen (253,7 nm) Bestralingsgebied binnendringen, trekken UV-stralen microbiële celmembraan en -kern in, vernietigen de moleculaire verbinding van DNA of RNA, die alle bacteriën en virus in de Water of lucht zonder chemicaliën of medicijnen te gebruiken. UV-sterilisatie technologie is de laatste desinfectietechnologie, die op het einde van de jaren negentig is ontstaan.
UV-waterbehandeling is een uitstekende manier om aan uw waterzuiveringsbehoeften te voldoen. UV heeft blijkbaar een van de meest betrouwbare, snelle en kosteneffectieve methoden voor het desinfecteren van water bij zowel gebruiksspecifieke (keukenkraan) als punt-in-toegang (hele huis) toepassingen.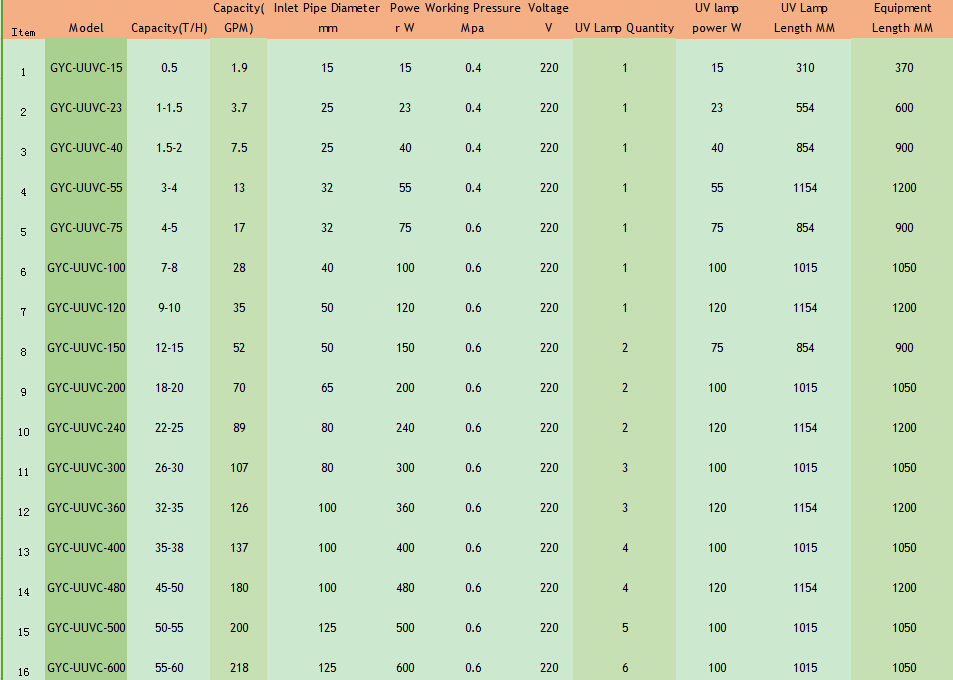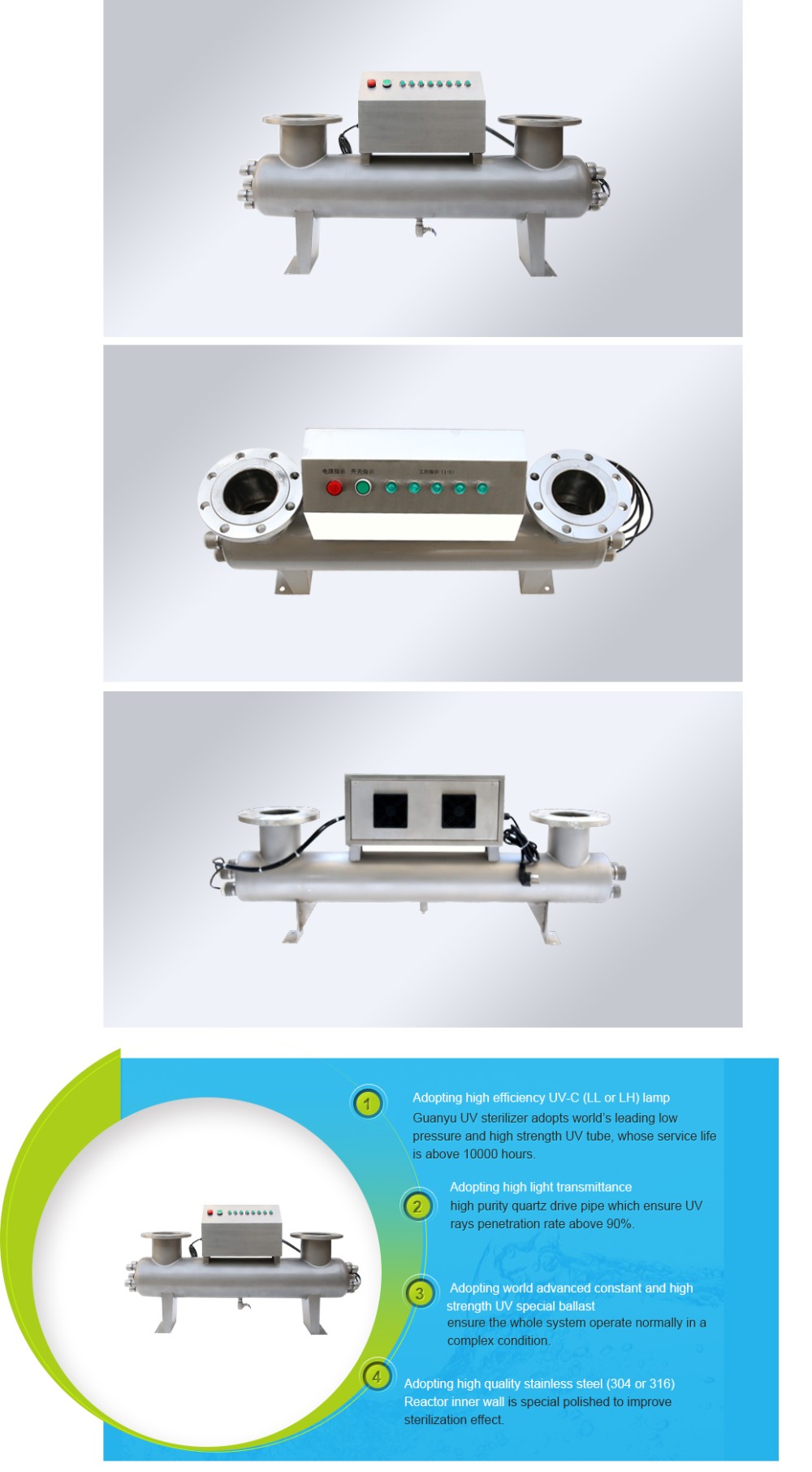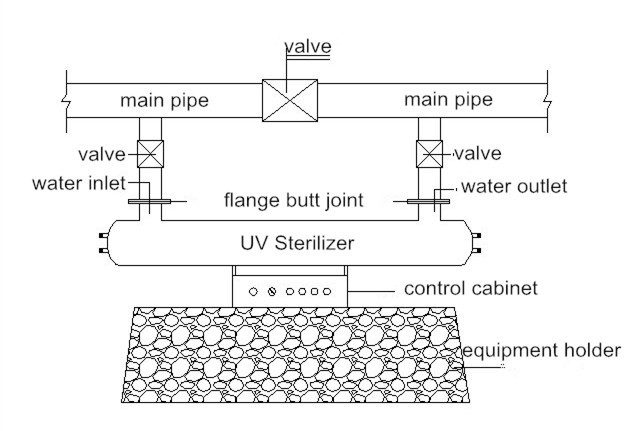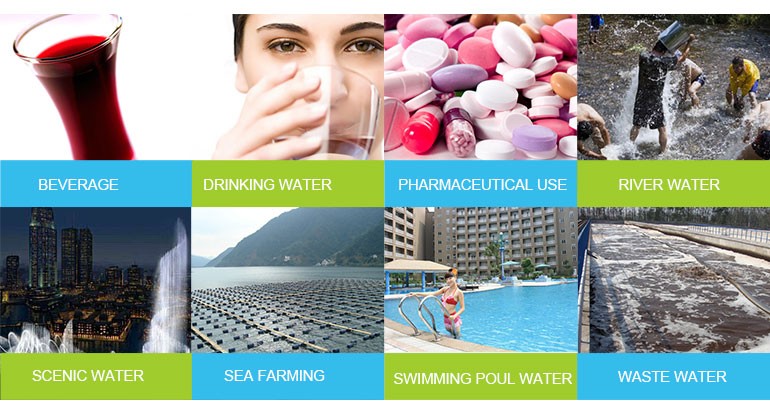 In vergelijking met andere desinfectievormen heeft UV sterilisator de volgende voordelen:
O Hoge efficiënte sterilisatie: doden normaal gesproken 99% -99,9% bacteriën binnen 1 tot 2 seconden.
O Breed spectrum: UV-stralen hebben het breedste spectrum, bijna alle bacteriën en virus vermoorden.
O Geen secundaire vervuiling: voeg geen chemisch middel toe, het veroorzaakt geen secundaire vervuiling voor water en omgeving, verander geen ingrediënten in water.
O Veilig en betrouwbaar om te werken: Traditionele desinfectietechnologie, zoals chloride en ozon, de desinfectiemiddelen zelf zijn zeer giftig en brandbaar. Terwijl UV sterilisator niet zo'n mogelijk veiligheidsgevaar heeft.
O Laag onderhoudskosten: UV sterilisator heeft een klein gebied (en heeft een eenvoudige structuurbehoefte, zodat kleinere totale investering en lagere bedrijfskosten gemakkelijk te bereiken zijn). Het kost slechts een half dan chloor desinfectie in kiloton waterbehandeling.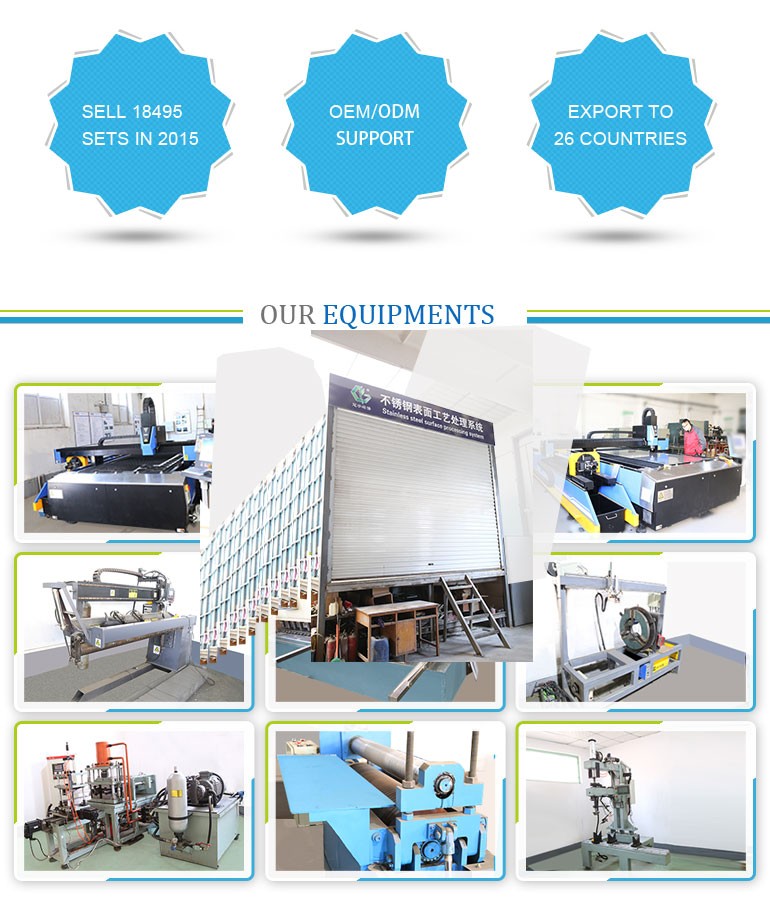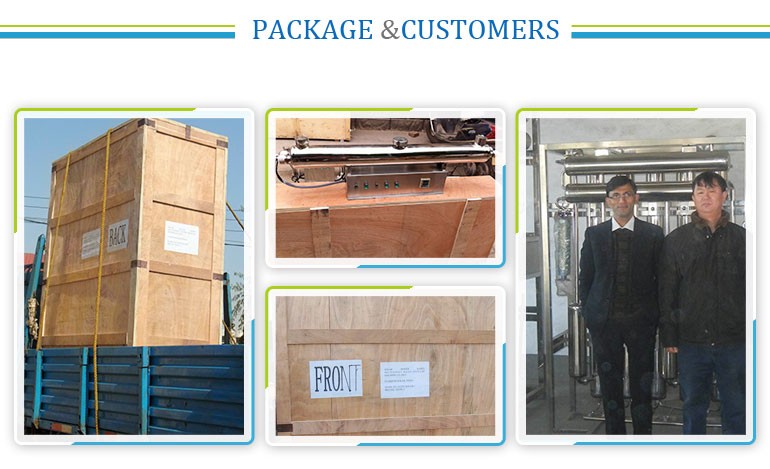 Product Categorie : UV sterilisator > Tap Water UV Sterilisator