Home gedestilleerde water machine
De apparatuur is van toepassing op grote, middelgrote en kleine farmaceutische bedrijven voor het produceren van het medische farmaceutische voorbereidingswater, injectiewater, enzovoort, alle niveaus van ziekenhuisvoorbereidingskamers of chemische onderzoeksinstituten.


De apparatuur is Guanyu bedrijven vertrouwen op hun eigen uitgebreide sterkte, het oplossen van de toren-type water distilleerder machine U-buisconstructie, koeling door waterstroom, structuur achterop raken, hoog energieverbruik, water schaal schoonmaken moeilijkheden defect, ontwikkeling en productie van high- Tech energiebesparende producten.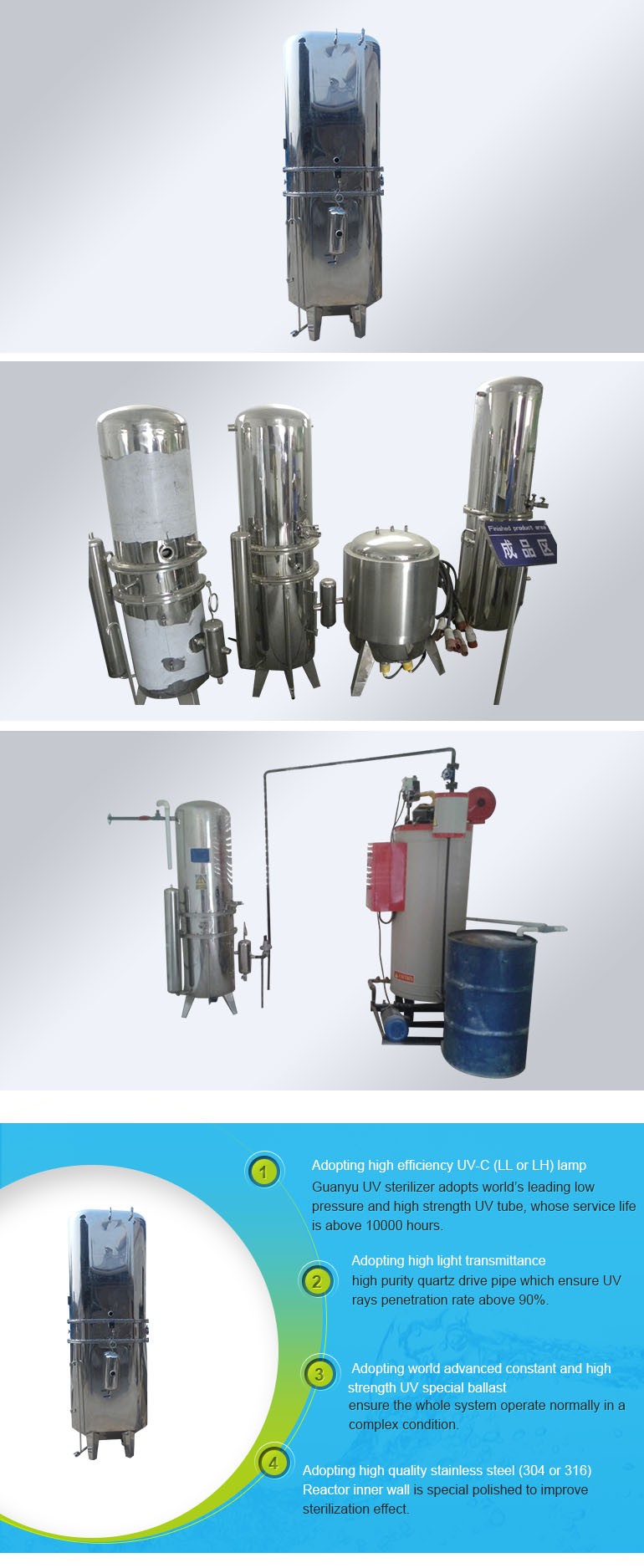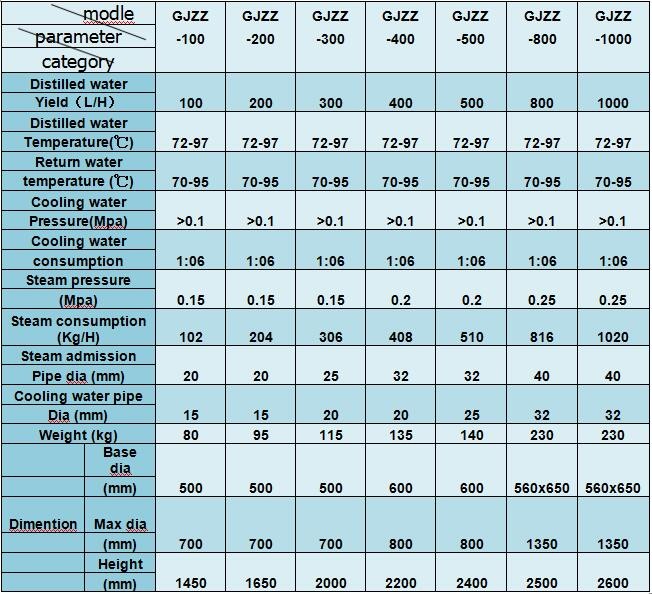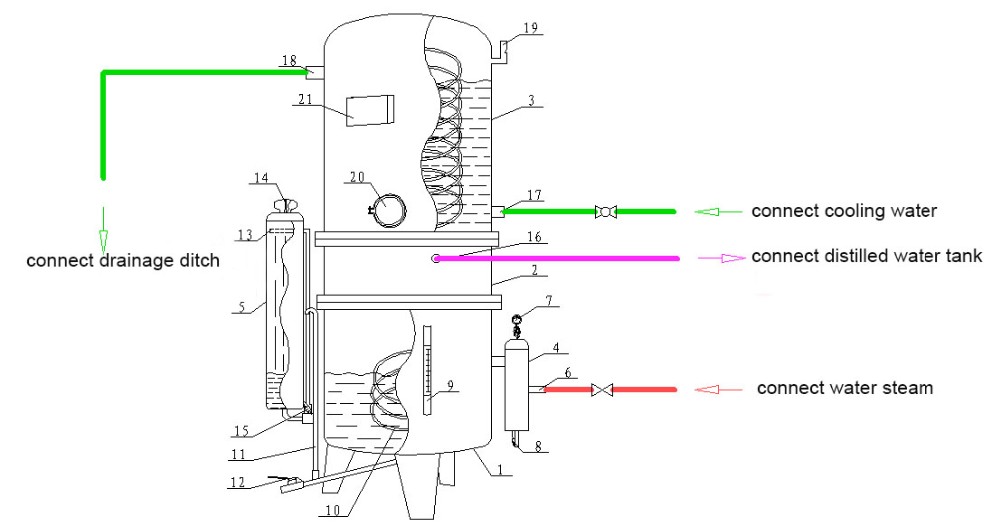 In vergelijking met andere desinfectievormen heeft de high-effect waterdistillatiemachine de volgende voordelen:
Ø Lange levensduur
Automatisch ontkalken wanneer de waterschaal 1 mm dik is
Ø Saving stoom
Stoomverbruik 102% onder de druk van 0.1-0.25Mpa, lager 18% dan torenstijl
Ø Waterbesparing
Koelwaterverhouding1: 6, bespaart water 60% dan torenstijl (1:14)
Apparatuur Ø Saving
Direct gebruik van goed water of stadskraanwater

Vergeleken met meerdere effecten waterdistillatie machine, bespaart vroegtijdig

stadium `s antiosmosis (elektrodialyse), gemengd bed en voorbehandeling apparatuur, sterk opslaan van de kosten.
Ø De kwaliteit van de output water hoog
De geleidbaarheid van geproduceerd gedistilleerd water komt overeen met de nationale norm <= 2us / cm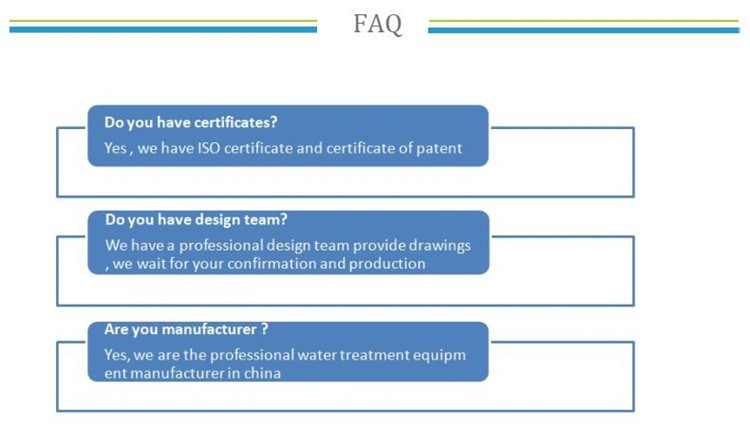 Product Categorie : Water Distiller > Laboratorium Water Distiller