120w UV Waterzuiverings Ultraviolet Water Desinfectiesystemen

UV-sterilisatie is een bewezen technologie voor het veilig beheersen van bacteriën, virussen en het verminderen van gemeenschappelijke waterbehandelingschemicaliën zoals chloor.
Guanyu Ultraviolet Drinkwater UV kan gemakkelijk worden aangepast aan de binnenkomende waterlijn van uw huis of bedrijf. Gemaakt van 316 RVS dat Electro-gepolijst en passief is, heeft deze stevige eenheid slechts elke 12 maanden een lampverandering nodig.
UV-waterzuiveringssystemen maken gebruik van speciale lampen die UV-licht van een bepaalde golflengte uitstralen die op basis van hun lengte het vermogen hebben om het DNA van micro-organismen te verstoren. Deze UV-lichtgolven worden ook aangeduid als het germicale spectrum of frequentie. De frequentie gebruikt bij het doden van micro-organismen bedraagt ​​254 nanometer (nm). Omdat water door een UV-waterbehandelingssysteem gaat, worden levende organismen in water blootgesteld aan UV-licht dat de genetische code van het micro-organisme aanvalt en het DNA / RNA herrangschikt, waardoor het vermogen van het micro-organisme om te functioneren en voortplant te elimineren.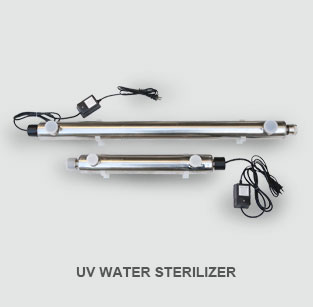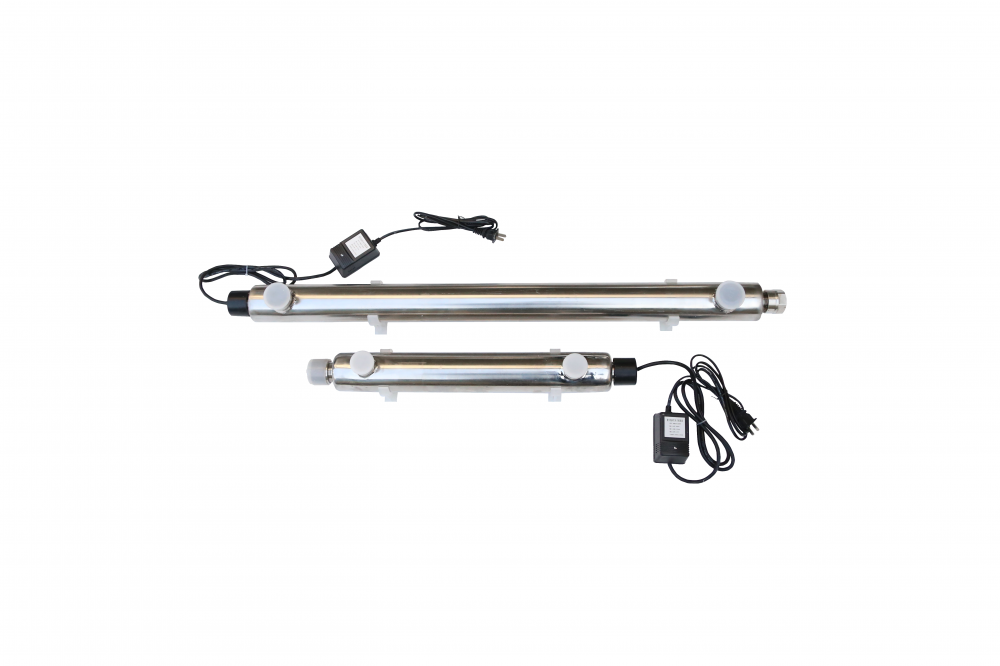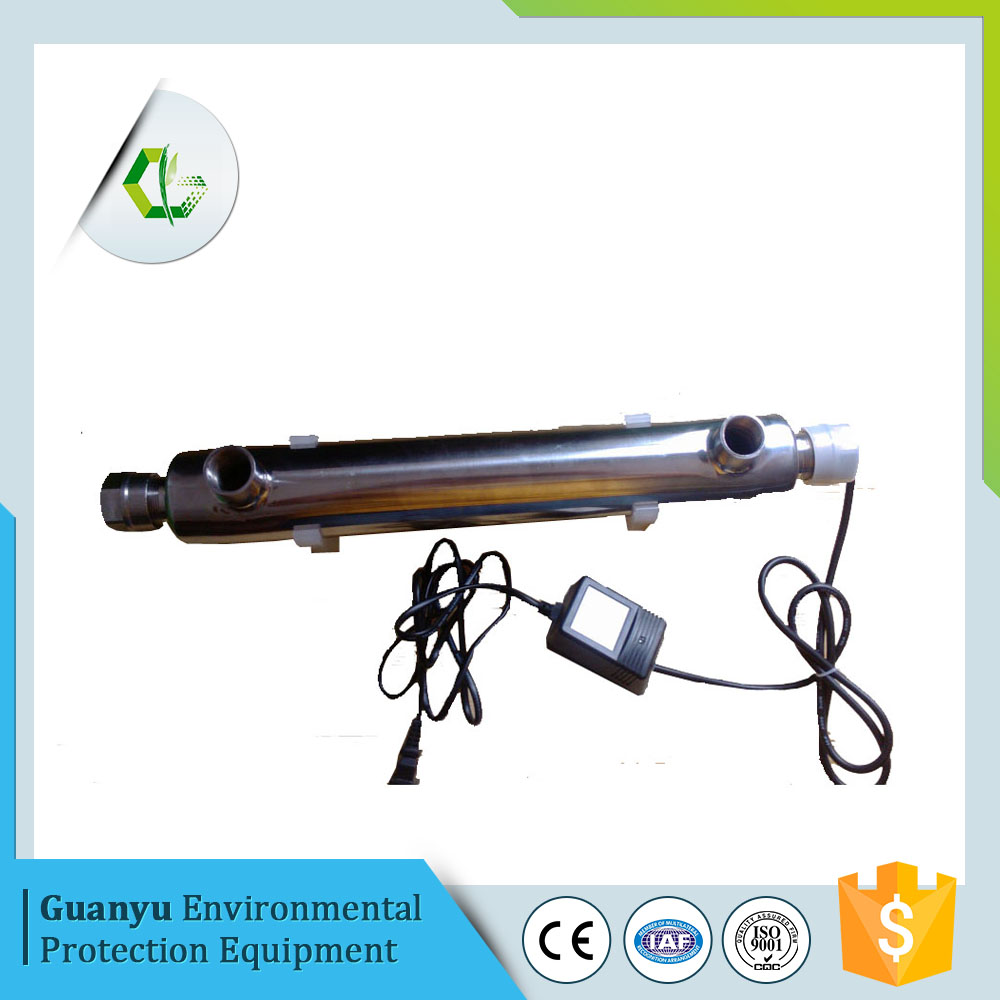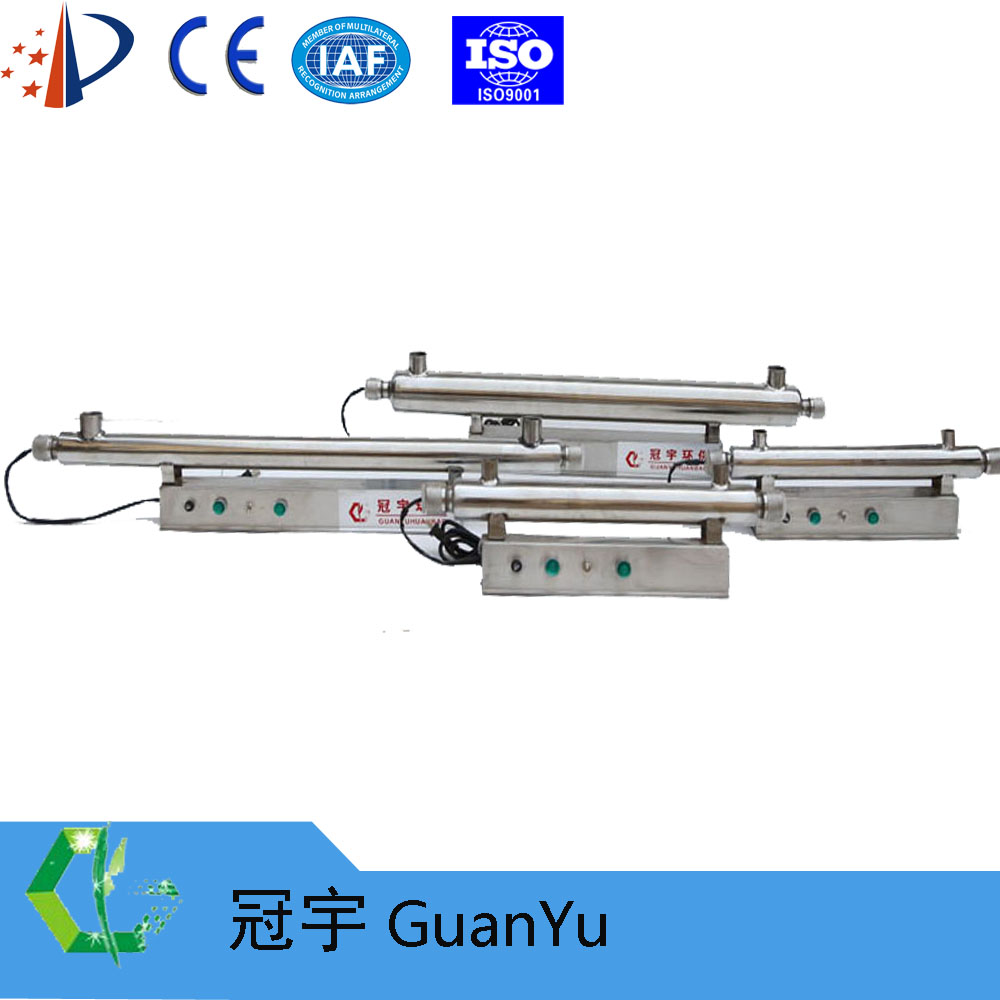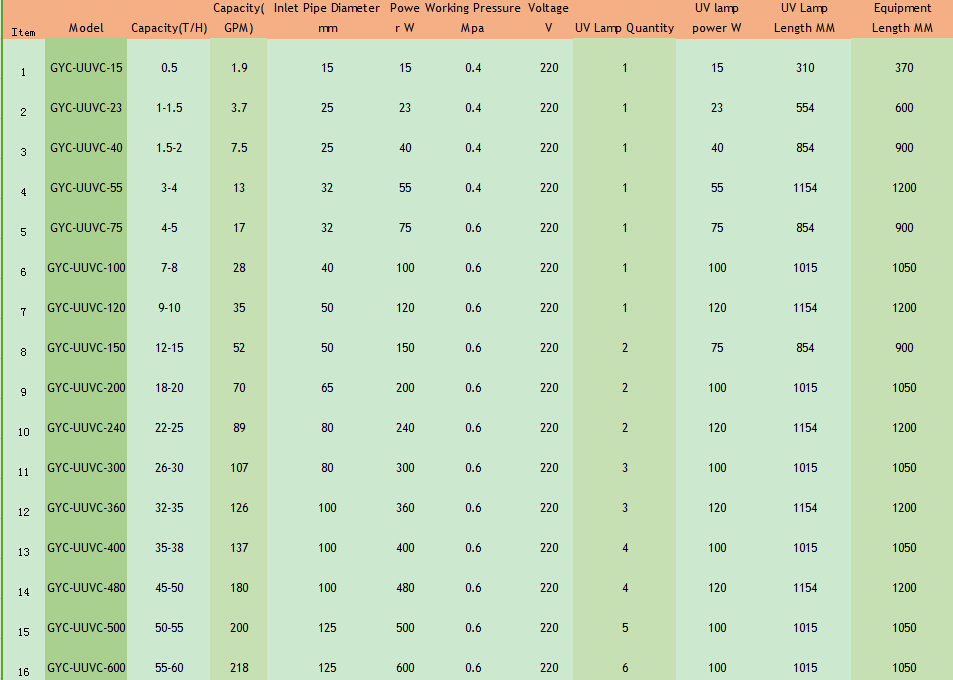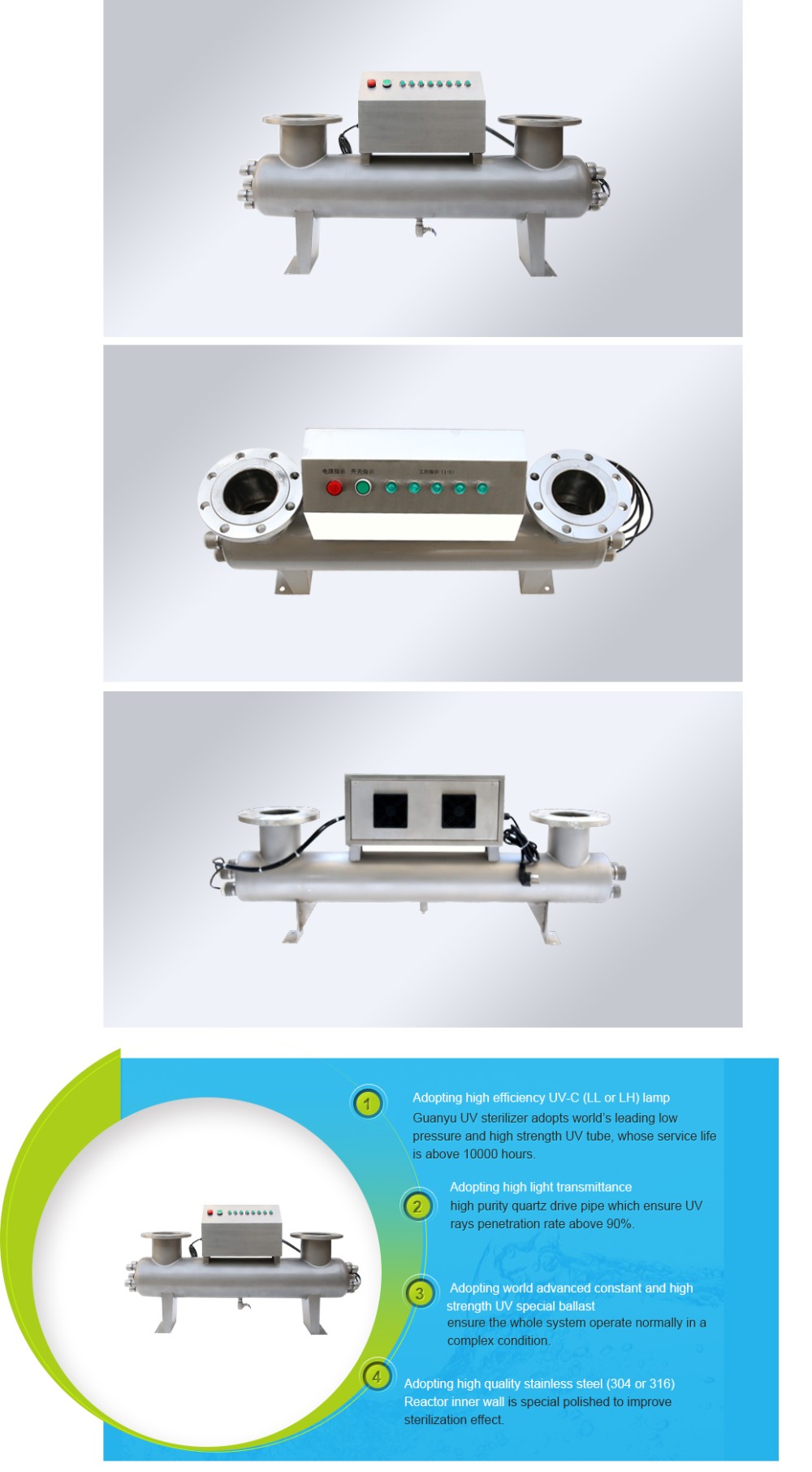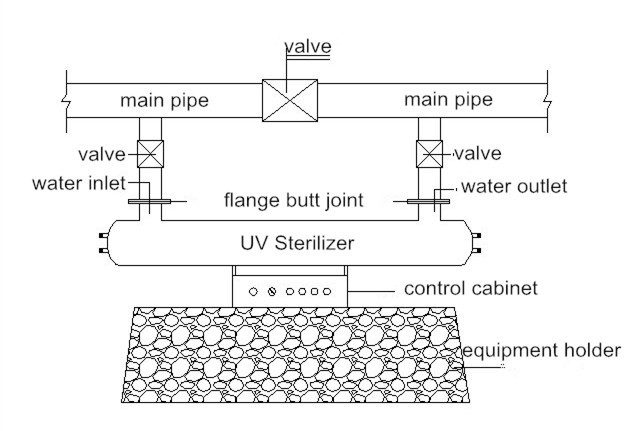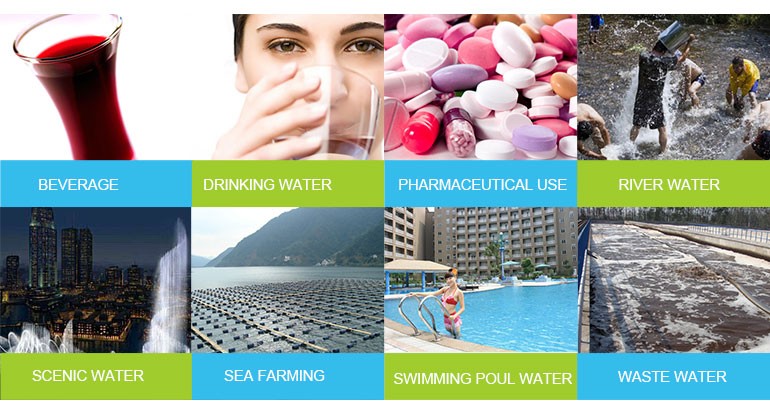 In vergelijking met andere desinfectievormen heeft UV sterilisator de volgende voordelen:
O Hoge efficiënte sterilisatie: doden normaal gesproken 99% -99,9% bacteriën binnen 1 tot 2 seconden.
O Breed spectrum: UV-stralen hebben het breedste spectrum, bijna alle bacteriën en virus vermoorden.
O Geen secundaire vervuiling: voeg geen chemisch middel toe, het veroorzaakt geen secundaire vervuiling voor water en omgeving, verander geen ingrediënten in water.
O Veilig en betrouwbaar om te werken: Traditionele desinfectietechnologie, zoals chloride en ozon, de desinfectiemiddelen zelf zijn zeer giftig en brandbaar. Terwijl UV sterilisator niet zo'n mogelijk veiligheidsgevaar heeft.
O Laag onderhoudskosten: UV sterilisator heeft een klein gebied (en heeft een eenvoudige structuurbehoefte, zodat kleinere totale investering en lagere bedrijfskosten gemakkelijk te bereiken zijn). Het kost slechts een half dan chloor desinfectie in kiloton waterbehandeling.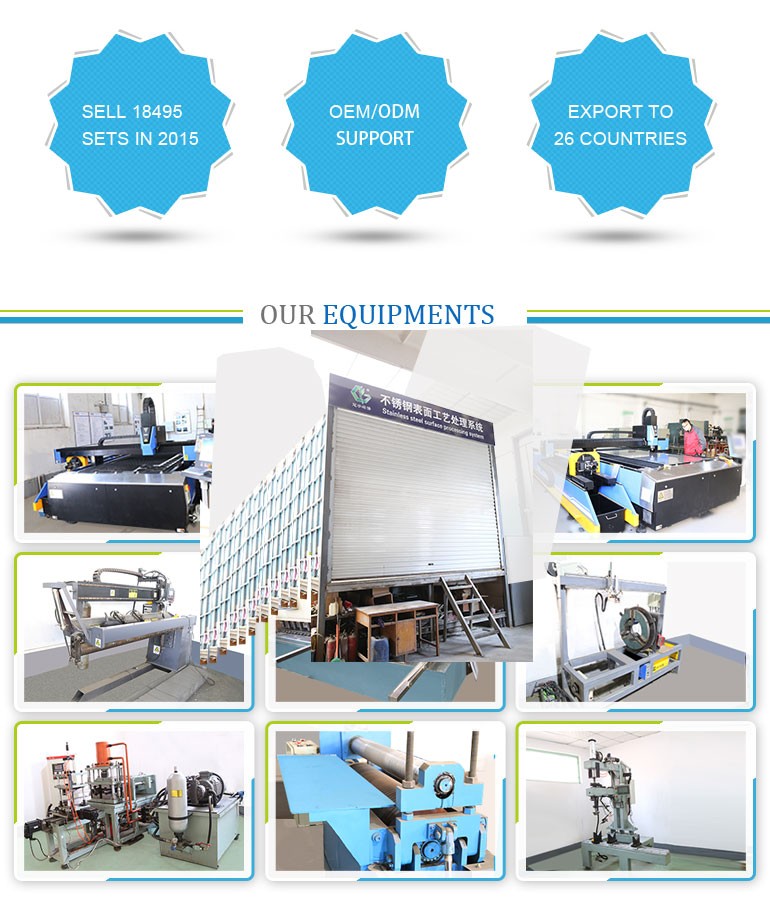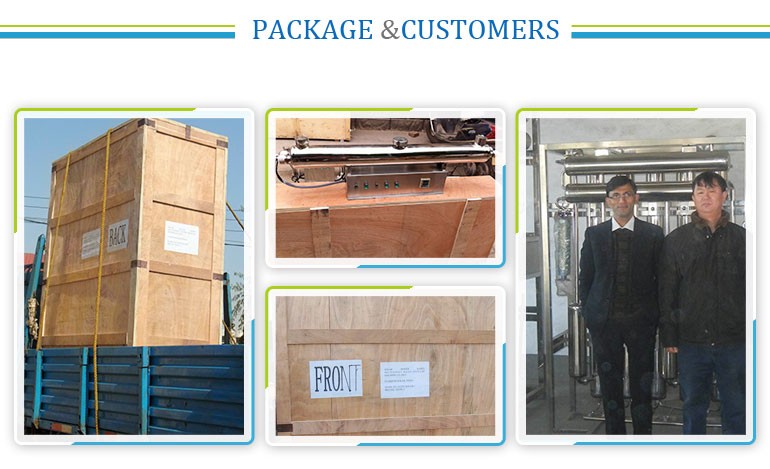 Product Categorie : UV sterilisator > Huishoudelijke Type UV Sterilisator