UV desinfectie systemen voor water
Ultraviolette sterilisator voor waterzuivering / Over huidige fabrikant UV-sterilisator sterilisatie apparatuur leveren UV-sterilisator met roestvrij staal als belangrijkste materialen, met hoge zuiverheid kwarts buis voor de behuizing, met krachtige kwarts UV-lamp sterilisatie lagedruk bactericide macht, lange levensduur, stabiele en betrouwbare werking, of van haar sterilisatie efficiëntie 99% of hoger, geïmporteerde lampleven 9000 uur of meer, is wijd verbeid gebruikt in de geneeskunde, voedsel, dranken, leven, elektronica en andere terreinen.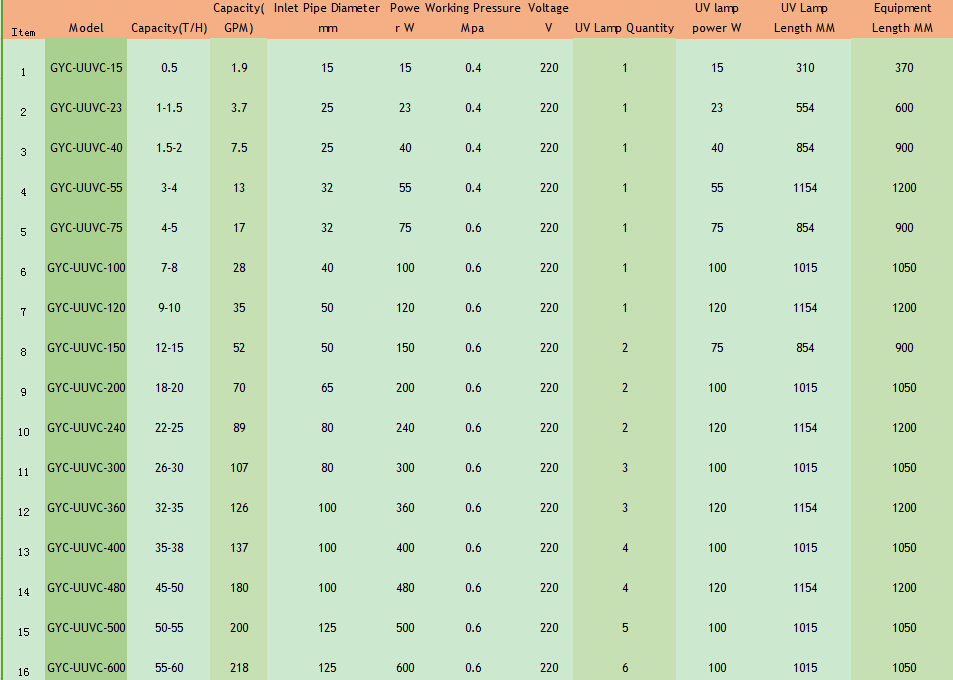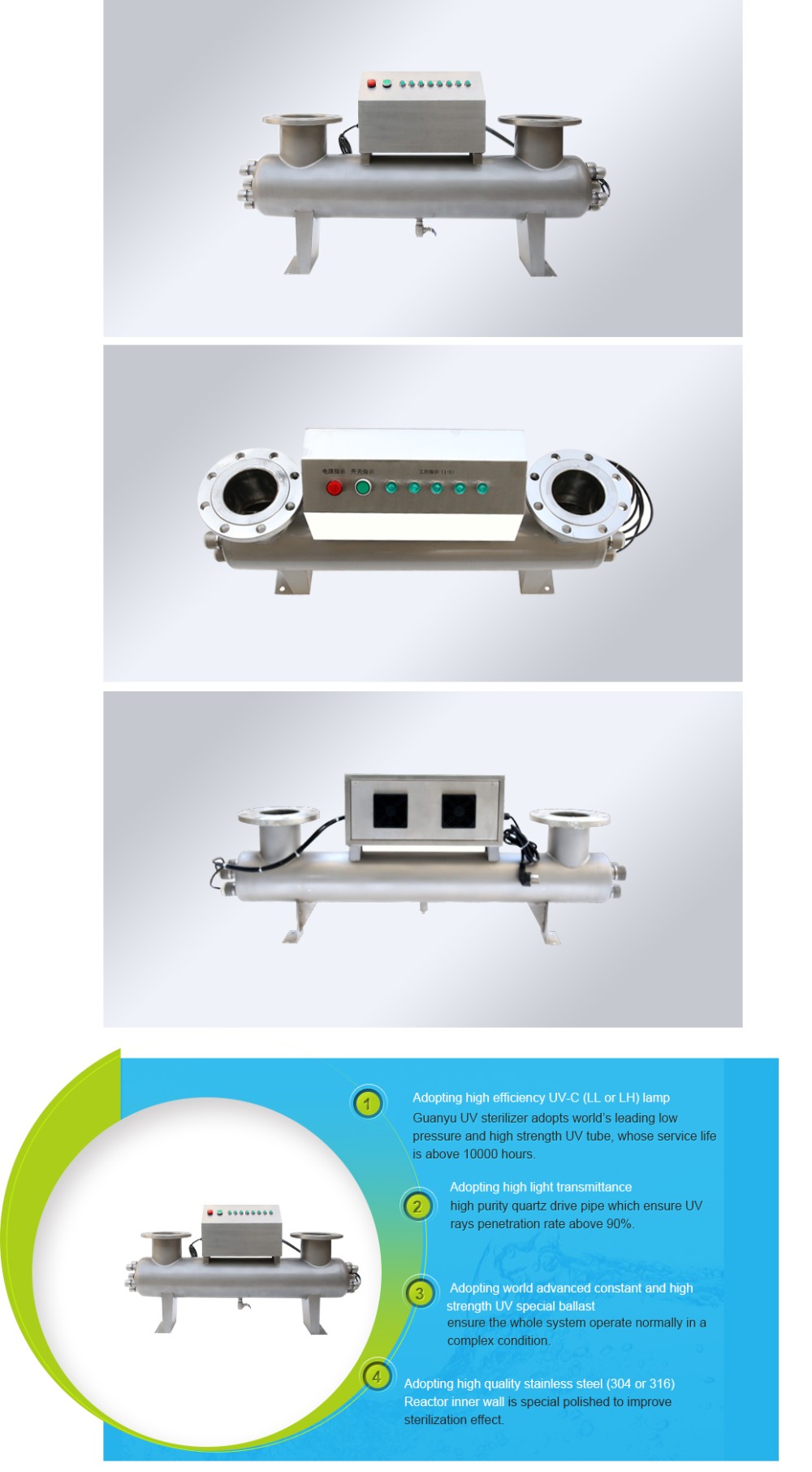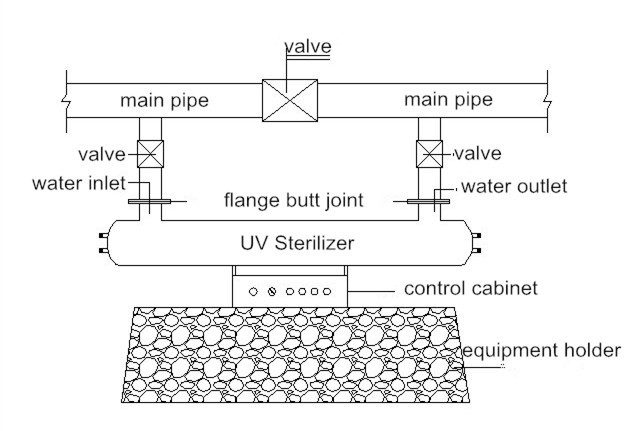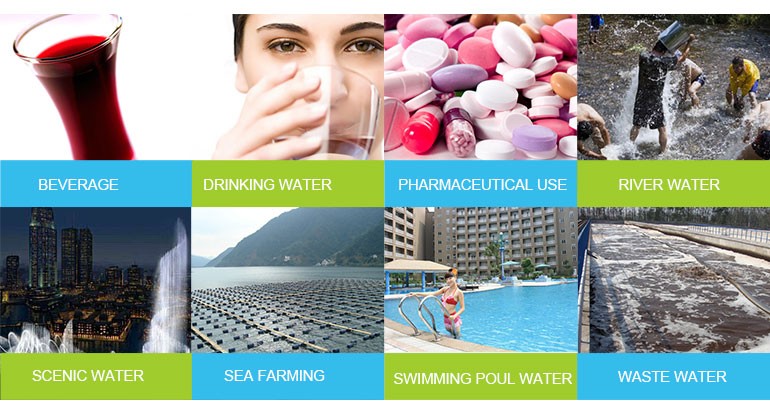 In vergelijking met andere vormen van desinfectie, UV sterilisator heeft de volgende voordelen:
Ø hoge efficiënte sterilisatie: normaal 99-99,9% bacteriën te doden binnen 1 tot 2 seconden.
Ø breed spectrum: UV-stralen heeft het breedste spectrum, het doden van bijna alle bacteriën en virussen.
Ø geen secundaire vervuiling: niet elk chemisch agens toevoegen, er niet toe leidt dat secundaire vervuiling van water en omgeving, verander niet alle ingrediënten in water.
Ø veilig en betrouwbaar te bedienen: traditionele desinfectie technologie zoals chloride en ozon vast, de te gebruiken ontsmettingsmiddelen zelf zijn zeer giftig en brandbaar materiaal. Hoewel UV sterilisator geen dergelijke potentiële veiligheidsrisico heeft.
Ø laag onderhoud fee: UV sterilisator een klein oppervlakte (en hebben een eenvoudige structuur vereiste, zodat kleinere totale investeringen en lagere kosten van de operatie gemakkelijk zijn te bereiken). De kosten slechts de helft dan chloor ontsmetting in kiloton waterbehandeling.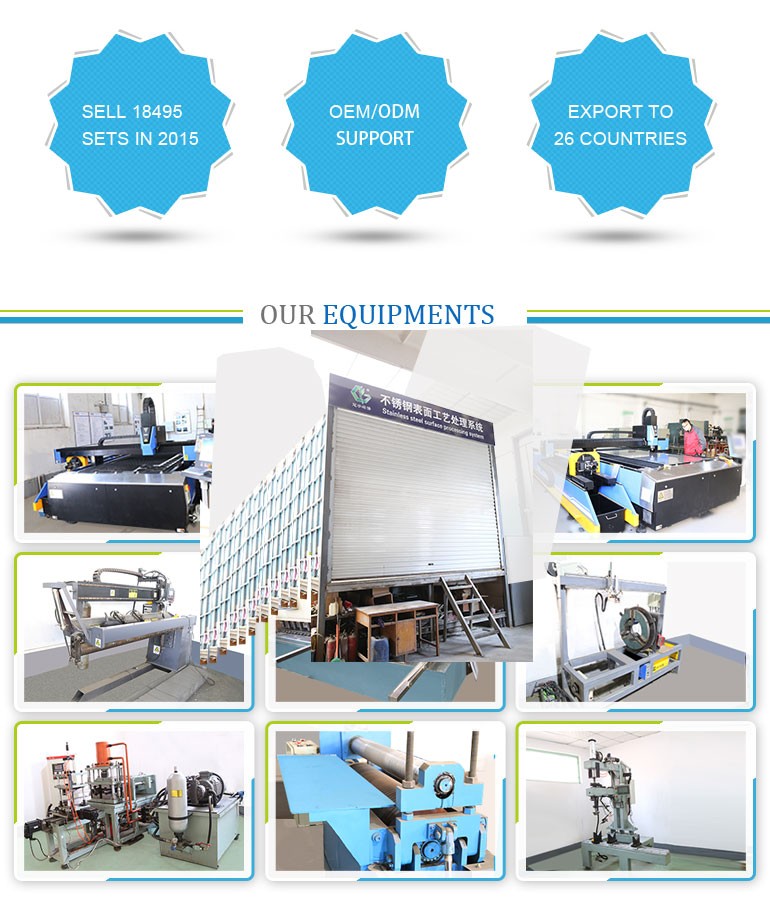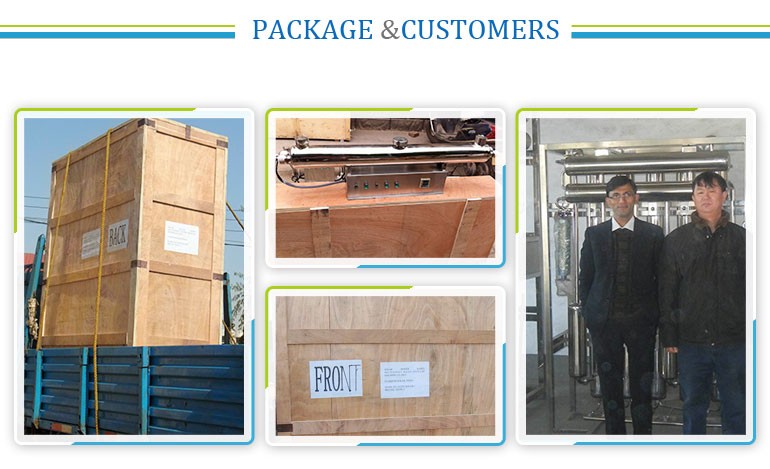 Product Categorie : UV sterilisator > Voedsel de UV-ruwe Water sterilisator